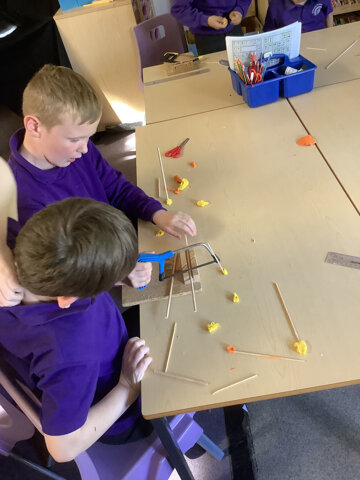 This week the year 3/4s looked at Japan and how they make their buildings more capable of withstanding an earthquake. The children then tried to make their own designs using clay and wood. The buildings were then tested by shaking the tables they were on.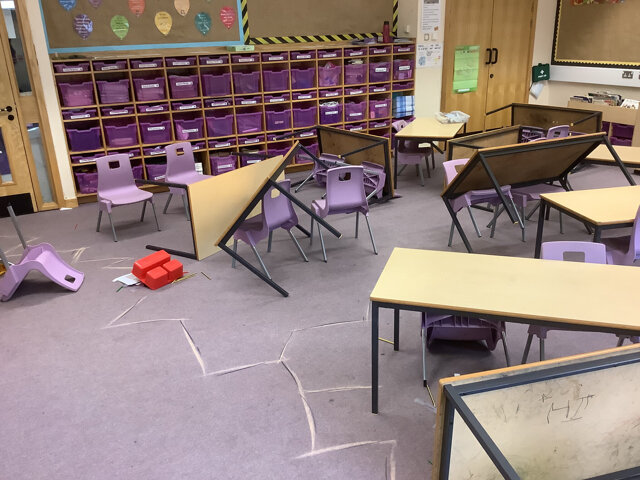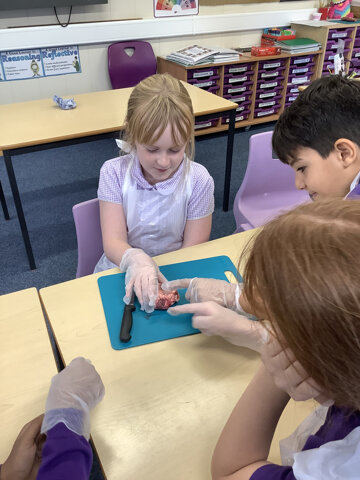 Year 5 and 6 have spent the morning exploring and dissecting the heart. They have identified the main parts of the heart. They all enjoyed this hands on experience. What a fabulous start to our topic of Being Human.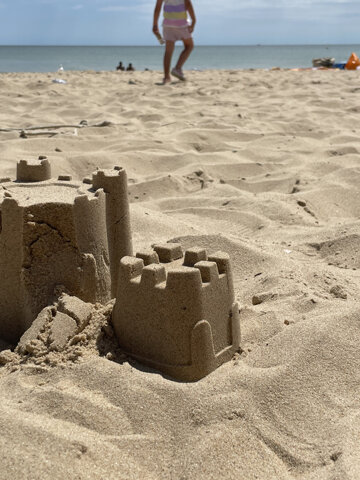 Year 1 and 2 had a lovely time at the beach this week. They enjoyed the sand, paddled in the sea and played on the pirate adventure playground.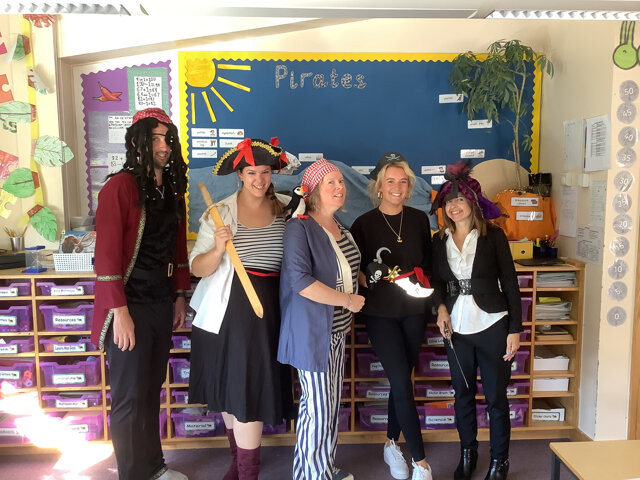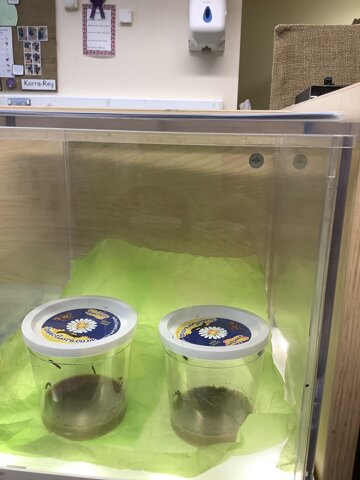 This week we have been learning about the life cycle of a butterfly and our wonder word is 'Metamorphosis' which we found out means when some animals and insects go through change during their life cycles!
The Year 5 and 6 children enjoyed a visit from Boffin John, the crazy scientist to find out about materials, forces and electric circuits. In the workshops the children were wowed by amazing science experiments including some with dry ice, hydrogen peroxide, and electricity.
KS1 thoroughly enjoyed a workshop from Freshwater theatre company on the Great fire of London to launch their new topic. Through drama, they learnt about everyday life in London during Stuart times; how the fire started and spread and how it was eventually brought under control. The children took…
Year 5 & 6 are enjoying ice skating sessions at the Link. They are working towards British Ice-Skating Level 1 certificate with their coach. Last week they were learning to skate backwards – now that's fast progress!
Year 3 and 4 have been learning about the Stone age and Iron age exploring the tools and weapons used during this period. The children had the opportunity recently to touch and explore these tools and weapons first-hand learning how to be a warrior and even constructed their own spears and…
Year 5 and 6 are exploring ancient Greece and finding out about the ancient city states of Athens and Sparta. The children have also been reading a version of the Odyssey and writing some fantastic diaries from the cyclops point of view.